State of Ohio Internet Crimes Against Children Task Force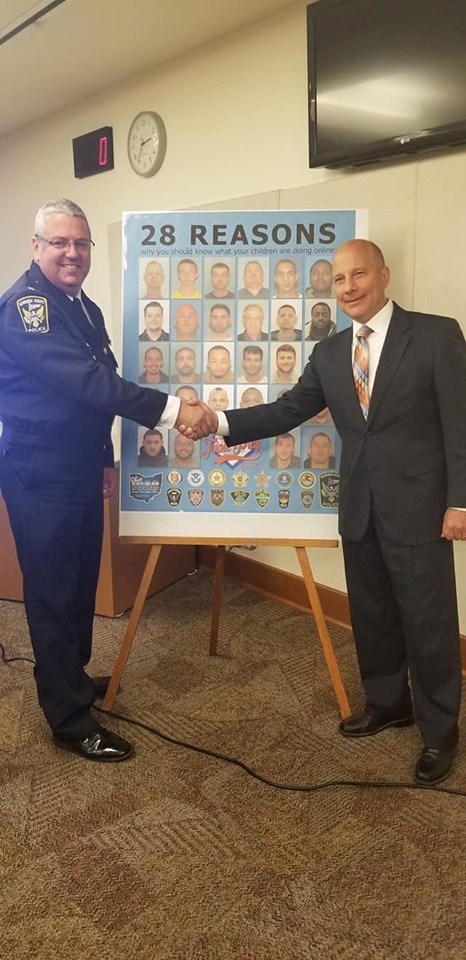 I have had the honor to be the Supervisor of the State of Ohio Internet Crimes Against Children Task Force since 2001. Today we announced that we arrested 28 people who tried to solicit minors for sex over the AllStar Game weekend. These predators actually sought out children on the internet and then travelled to meet them at a house in Newburgh Heights. That's where they got a big surprise ! All 28 were arrested by our Task Force team and put into jail. Congratulations to the Task Force personnel and big thanks to Prosecutor Michael C. O'Malley, Chair of the Ohio ICAC and Attorney General Dave Yost for providing the resources to do our jobs. Thank you to my Prosecutor Office Investigators, Assistant Prosecutors and Staff and also to Attorney General Agents, Analysts and Homeland Security, Secret Service, FBI, Ohio Adult Parole as well as Police Departments Newburgh Heights, Solon, Kent, Austintown, Streetsboro, Cortland and Wooster.
LOUD MESSAGE SENT TO THE BAD GUYS : Just Don't do it..we are out here and are happy to put you in jail.