Thank you everyone for all of your support!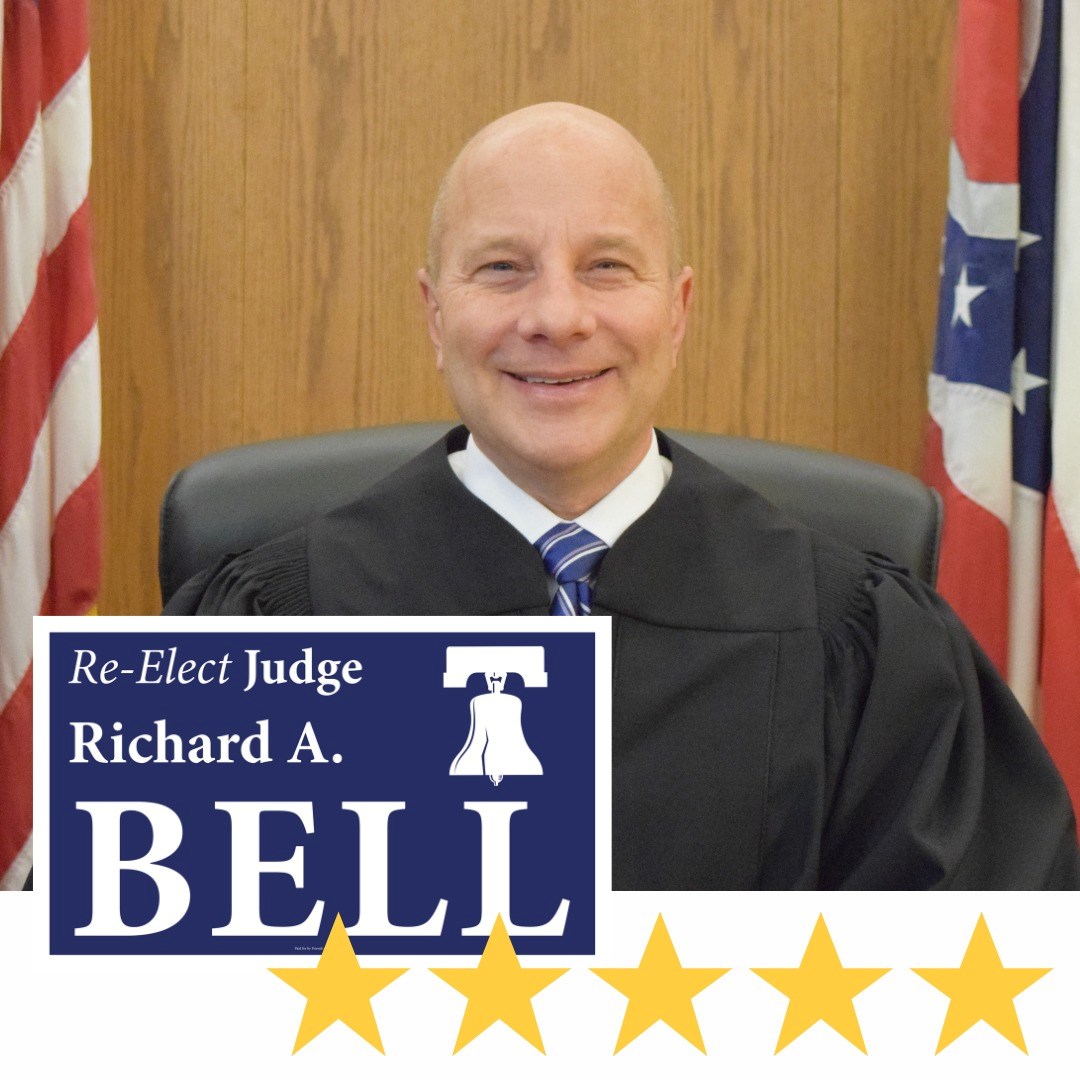 Hello, My name is Richard A. Bell. I am a Judge in the Cuyahoga County Common Pleas Court. I would like to thank everyone for electing me in 2020 and for all of your support.
I was born in Cleveland and raised in Cleveland Heights with my nine brothers and sisters. I am a proud graduate of Benedictine High School, Kent State University (B.S.), and Cleveland Marshal College of Law (J.D.). My wife, Dr. Andrea J. Bell (DDS) and I live in Solon where we have raised our four talented children.
I was an Assistant Prosecuting Attorney in the Cuyahoga County Prosecutor's Office for over 30 years. I was the Chief of the Special Investigations Division. I supervised the Internet Crimes Against Children's Task Force, the Human Trafficking Unit, and the Cold Case DNA Unit. Each of these specialized units work directly with the police to investigate and then prosecute some of the most serious criminals in our county. While in the prosecutor's office, I was called upon to implement many of the important initiatives and reforms of our office including Open Discovery, Office Wide Case Management system, Video Conferencing in the Grand Jury, and Office Restructure to a Region system. I was the supervisor of the Elite Major Trial Unit where prosecutors litigate all of the murders and sexual assaults in our county. I was appointed by Justice Maureen O'Connor to the Joint Bipartisan Death Penalty Task Force to reform the administration and procedures of death penalty issues in the court system.
While being tough on violent criminals, I championed crime prevention programs including diversion for low level offenders, fugitive safe surrender to provide resolution for low level offenders with arrest warrants, and bail reform by creating a risk assessment tool and engaging the Arnold Foundation to work with our office and the court. As Judge, I continued with those commitments.
I support a sentencing database from day one. I have maintained my own personal sentencing data for each defendant sentenced. Keeping track of sentences ensures equity and fairness for all defendants. I believe this transparency will assist in the administration of justice. As a judge, I have also joined the Ohio Supreme Court Sentencing Commission's Pilot Program for sentencing data. Each individual defendant's case is inputted by my staff and myself into the sentencing database. The information may be used in the future by the sentencing commission and the legislature as well as the judiciary to assist judges to ensure consistent and proportional sentences of defendants.
I am grateful for my family's support and to serve Cuyahoga County residents as Judge of Common Pleas Court. I promise to continue serving our residents by fairly presiding over all cases and protecting the public.
Thank you for your support.
Richard A. Bell