Events
More events coming soon!
Wednesday, November 17, 2021
4:30 PM to 7:00 PM
1261 W 6th Street Cleveland, OH 44113
HELP US RING THE VICTORY BELL!
Re-Election Campaign Kickoff for Richard A. Bell Judge of Common Pleas Court
To make a donation to the campaign, please visit the contribution link here: https://www.richardbell4judge.com/contribute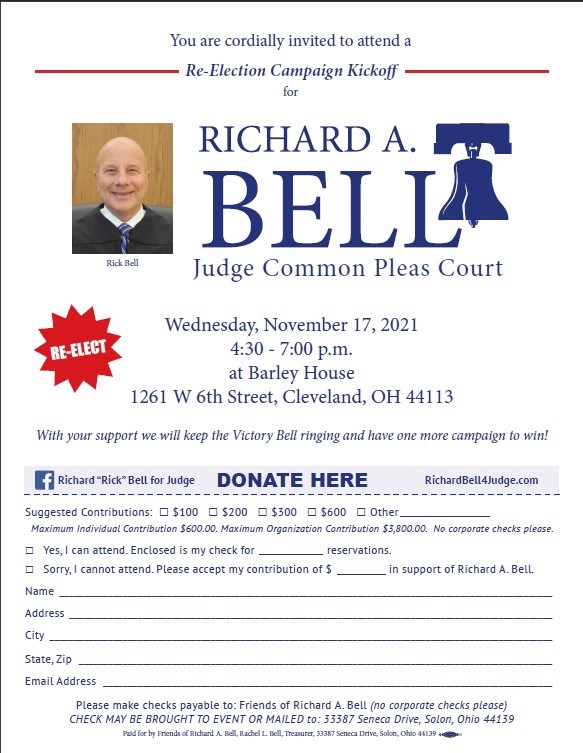 (The above picture does not allow the Donate Here button to bring you to the contribution page. Please click the contribution url provided above the picture).