More "Cold Case Killings Solved" coming soon!
Cold Case from 1975 Solved
Cuyahoga County Prosecutors Help New Orleans Officials Crack 45-year-old Rape Case; Victim Now Pushing to Change Ohio's 'Statute of Limitations' Law
(October 21, 2020)
Samuel Little Case
By his count, Little has killed 93 women across America. Seven here in Ohio (3 in Cleveland, 1 in Akron, 1 in Columbus, and 2 in Cincinnati). Over half have been confirmed by law enforcement.
We are doing more DNA testing and will do a search in Genealogy databases on remains found in 1983. These may be the bones of his 3rd Cleveland victim.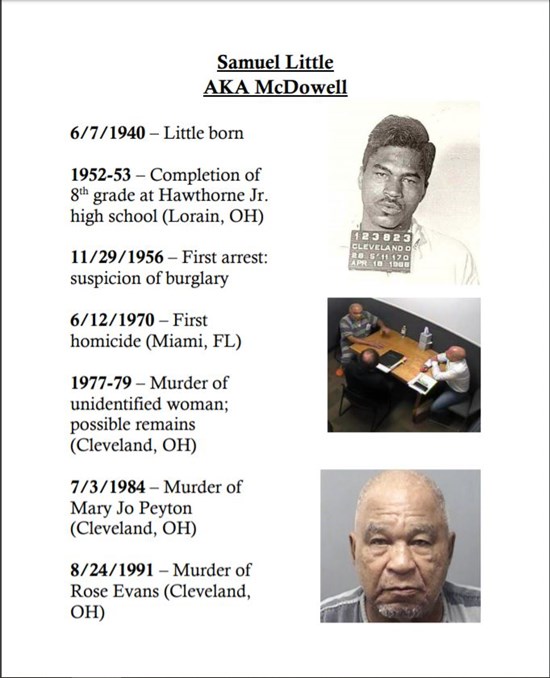 There is one more Cleveland murder to solve. Little killed an unknown victim between 1977 and 1979, she was about 19 years old, some remains and clothes were found in 1983.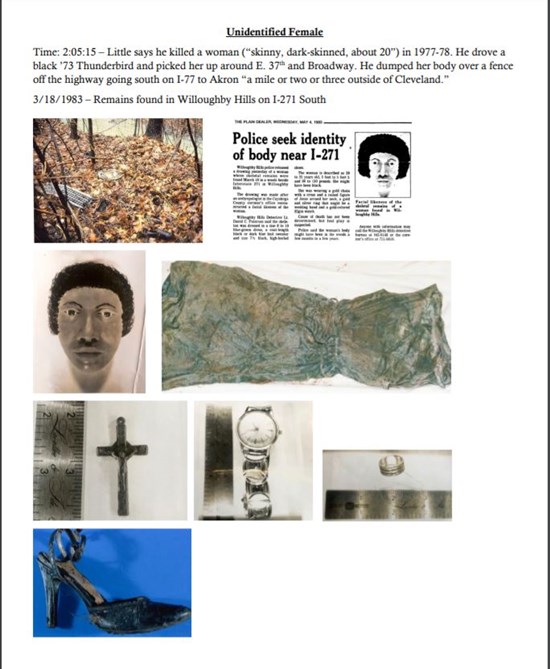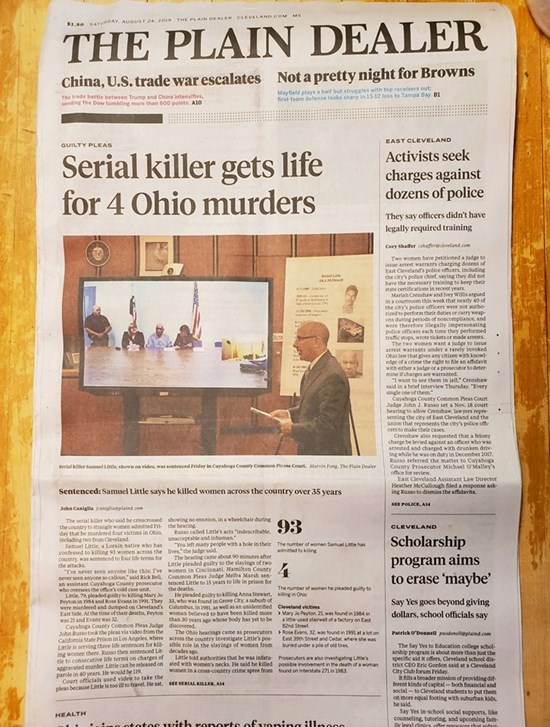 Serial killer Samuel Little is sentenced to life in prison for attacks on Ohio women
(August 23, 2019)
Tracing Serial Killer Samuel Little's Northeast Ohio Roots
(November 4, 2019)
More "Cold Case Killings Solved" coming soon!